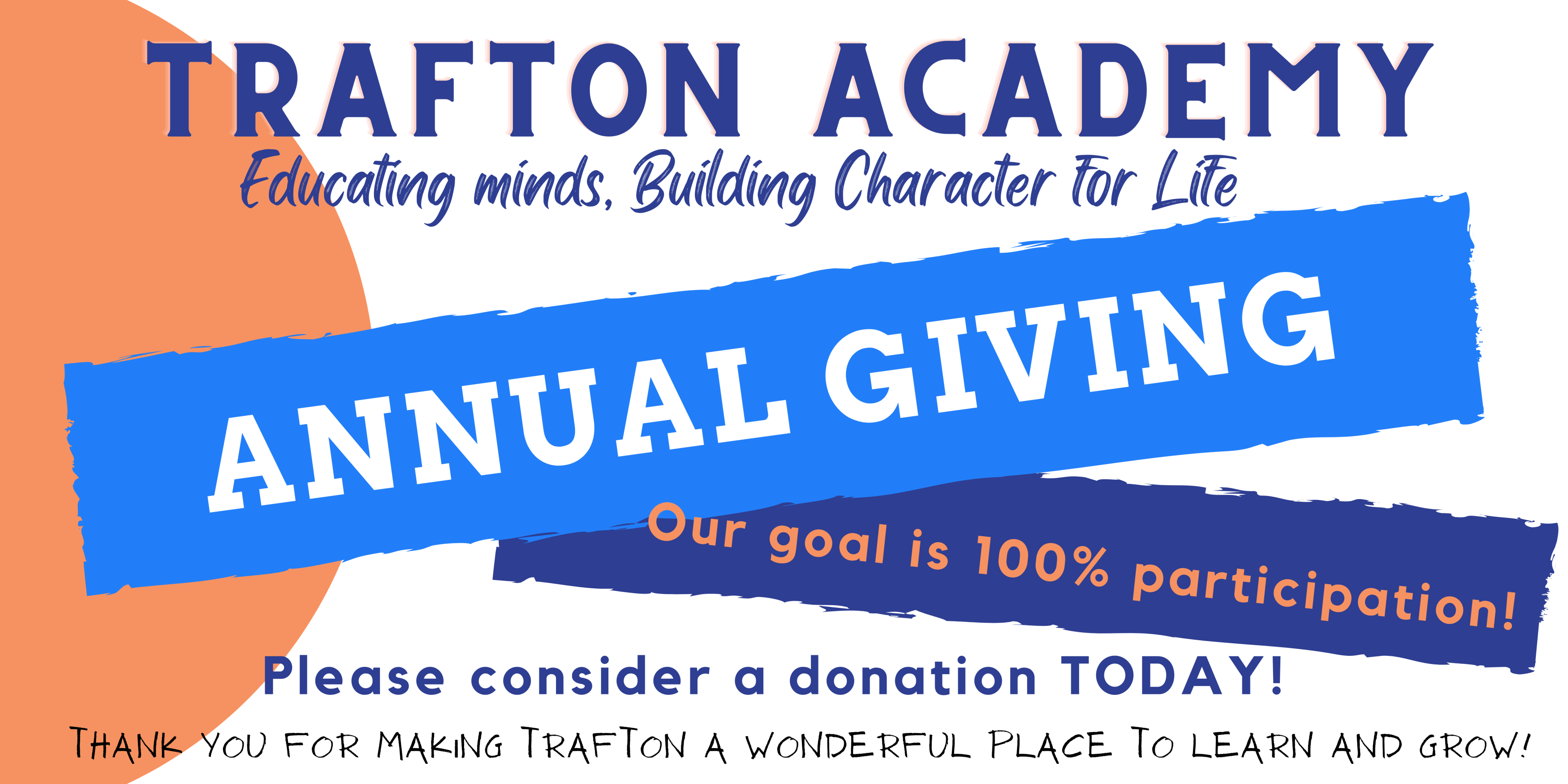 The Trafton Annual Giving campaign is a vital part of continuing our philosophy of maintaining affordable tuition and offering the best private school education in Houston. Annual Giving helps to fulfill needs that are not fully covered by tuition. Historically, gifts have allowed Trafton to update technology, make repairs, and supplement student organizations. Annual Giving for the 2021-2022 and 2022-2023 school year will go towards purchasing a new school bus!
Thank you for contributing to the Trafton Annual Giving Fund!
All gifts to Trafton Academy are not tax deductible.